Description
Extreme Green Toilet Bowl Cleaner is a high foaming cleaning and sanitising gel. It clings to all toilet surfaces for an extended length of time allowing for optimum time to clean and disinfect. It's red colouring allows you to see where you are applying it and how much you are using.
Uses:
Cleans and sanitises the toilet bowl
Dissolves stubborn residues
Benefits:
Non Toxic
No petro solvents or harsh acids
ffective
Economical
Proudly Australian Made
Point of Difference:
The product will cling to all surfaces allowing for optimum contact to clean and disinfect
Phosphate free.
Directions:
Apply liberally to the rim of the toilet bowl
Use the toilet brush to activate cleaner
Leave for minimum of 30 minutes
For best results EnviroSafe Solutions recommends leaving product to work overnight
Flush toilet
Shelf Life:
6-12 Months when stored in a cool, dry, well ventilated location away from direct sunlight
Packaging:
5 litres
10 litres
20 litres
205 litres
1000 litres
Envirosafe Rating
For more information on our ratings systems – click on the images below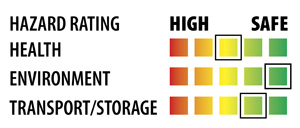 Septic/Greywater Rating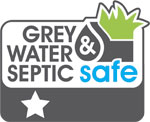 About Us:
Proudly 100% Australian Owned & Operated
Sustainably powered premises