Description
Extreme Green Dishwasher Powder is a highly active machine dishwashing detergent powder for use in all types of automatic dishwashers, both domestic and commercial. This product will not damage septic systems and is fully biodegradable.
Uses:
Use with all types of dishwashers, extremely effective with stubborn stains.
Benefits:
Safe in septic systems
Readily soluble and fast acting
Suitable in hot or cold water
Safe on eating utensils and fine china
Controlled foaming – ensures dishwasher works to its optimum level and prevents loss of pressure due to excessive foam build up.
Contains water softening agents
Fully biodegradable
Point of Difference:
Does not contain any fillers.
Low Phosphate Content
Directions:
Follow manufacturer's recommended levels of product.
Product is very concentrated, use only as directed.
Shelf Life:
Indefinite when stored in a cool, dry, well ventilated location away from direct sunlight.
Packaging:
Envirosafe Rating
For more information on our ratings systems – click on the images below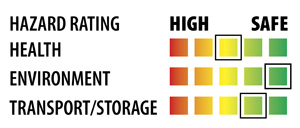 Septic/Greywater Rating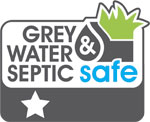 About Us:
Proudly 100% Australian Owned & Operated
Sustainably powered premises