Description
Cleaning wheel rims is not a job that we look forward to, however with Extreme Green Mag Wheel Cleaner this is no longer the onerous task it once was. It's high foaming ingredients means it will stick to the rims and not immediately run off ensuring that the detergent action has time to penetrate into the grime and make cleaning a snap!
Been 4-wheel driving? Rims caked on with mud and grime? Remove residue with water & brush and then apply Extreme Green Mag Wheel Cleaner and leave for 5-10 minutes – come back and hose off to reveal sparkling clean rims.
Extreme Green Mag Wheel Cleaner is a concentrated blend of chlorine, sulphates, alkalis and non-ionic surfactants. Extreme Green Mag Wheel Cleaner is free rinsing and non toxic.
Uses:
Cleaning wheel rims
Removal of stubborn dirt and grime
Benefits:
Free rinsing.
No petro solvents or harsh acids.
Non-toxic.
Cleans tough grime.
Economic to use.
Dissolves stubborn residues.
Because of composition, this product clings to vertical surfaces for extended periods of time, allowing for optimum contact to clean and disinfect.
Proudly Australian Made.
Works on all types/styles of  wheel rims.
Easy to use.
Biodegradeable.
Overspray will not harm tyres.
Point of Difference:
Super concentrated.
Phosphate free.
Directions:
Apply to wheel rim and then agitate with a hand brush ensuring area is completely covered with Extreme Green Mag Wheel Cleaner. Leave for several minutes and simply hose off with water.
If the rim is very soiled, leave for a longer period before rinsing. In some instances a second application may be required.
We recommend using a stiff hand brush such as a dustpan brush to agitate the solution and allow it penetrate the grime.
Shelf Life:
6-12 months when stored in a cool, dry, well ventilated location away from direct sunlight.
Packaging:
5 litres
10 litres
20 litres
205 litres
1000 litres
Envirosafe Rating: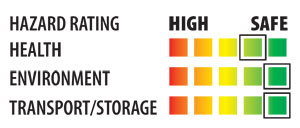 About Us:
Proudly 100% Australian Owned & Operated
Sustainably powered premises